From UKGov/Department for Digital, Culture, Media & Sport
Sir Robbie Gibb has been appointed to the Board of the British Broadcasting Corporation (BBC) as the England Nation Member for a term of three years from 7th May 2021 to 6th May 2024. Under the terms of the BBC Royal Charter, appointment of the BBC Chair and Nation Board Members is made by HM The Queen, on recommendation from Ministers.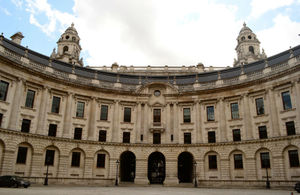 Sir Robbie Gibb had a long career as a broadcast journalist in BBC News – he was head of BBC Westminster and Editor of Live Political Programmes, as well as Deputy Editor of BBC Two's Newsnight. He left the BBC in 2017 to become Director of Communications at No10 Downing Street, stepping down in 2019. He also previously worked as an Editorial Advisor to GB News, until October 2020. Sir Robbie now works as a senior communications adviser at Kekst CNC and is a Director of the Jewish Chronicle newspaper.
The base fee for all BBC non-executive directors is £33,000 per annum. A committee chair fee of £5,000 is paid on top of the base fee for chairing one of the permanent committees of the Board. This appointment has been made in accordance with the Cabinet Office's Governance Code on Public Appointments. The process is regulated by the Commissioner for Public Appointments. The Government's Governance Code requires that any significant political activity undertaken by an appointee in the last five years is declared. This is defined as including holding office, public speaking, making a recordable donation or candidature for election. Sir Robbie Gibb declared that between 2017 and 2019 he was Director of Communications at No10 Downing Street.